The ground-breaking integrative medicine book
For too long, we have viewed medical care as something we seek out when sick. Tapestry of Health: Weaving Wellness into Your Life Through the New Science of Integrative Medicine presents readers with a path towards a new paradigm in healthcare—the integrative health approach, in which our doctor becomes a partner on the journey to achieving optimal well-being for both mind and body. This involves mindfully incorporating wellness into every aspect of our lives, including physical, emotional, intellectual, spiritual, social, and nutritional dimensions.
Dr. Daniel A. Monti and Dr. Anthony Bazzan are co-authors of Tapestry of Health, published by Kales Press in 2020. In this groundbreaking integrative medicine book, Drs. Monti and Bazzan present a step-by-step plan for improved health through evidence-based restorative treatments, nutritional science, and healthy lifestyle practices.
---
Do you feel like you're just getting by instead of thriving?
Do you want to improve your wellness-no matter how good or bad your current baseline is?
Do you want a plan for staying youthful and vibrant?
If you're hoping to get a plan from your doctor, regrettably you'll likely be disappointed. Your health is in your hands. Tapestry of Health is your partner on your path to optimal wellness.
---
Why this integrative medicine book?
As founders of the first integrative medicine clinic & department in a United States medical school, authors Dr. Daniel Monti and Dr. Anthony Bazzan provide research-driven, evidence-based advice informed by 20 years of clinical practice with their patients in Philadelphia. They have worked with patients seeking additional, natural therapies while undergoing treatment for cancer or other conditions, offering complementary therapies and health care practices not offered in a traditional medicine or primary care setting.
Presenting health as a tapestry that we "weave" through each aspect of our daily lives, the authors share their science-backed plans for full body well-being:
Achieving an optimal, manageable weight
Improving nutrition with detailed meal plans and vitamin guidance
Enhancing sleep quality
Managing stress effectively
Balancing hormones
Uniquely, the book shares imaging scans that demonstrate the effects of this integrative approach to medicine on their patients, as well as detailed case studies of patients who were treated with natural remedies. The authors combine cutting-edge technologies—fMRI brain imaging, bone density diagnostics and DNA sequencing—with time-honored approaches—like nurturing relationships, walks in nature, plant-based meals, and mind body practices like yoga—to invite you to enjoy a fuller, healthier life.
Tapestry of Health provides a fresh perspective for readers interested in healthy aging, prevention, whole-person wellness, nutritional healing, integrative and alternative cancer therapies, holistic medicine, medical herbalism, and alternative medicine. In alignment with Plato's holistic understanding that "the part can never be well unless the whole is well," the authors invite you to embrace a fuller, healthier life.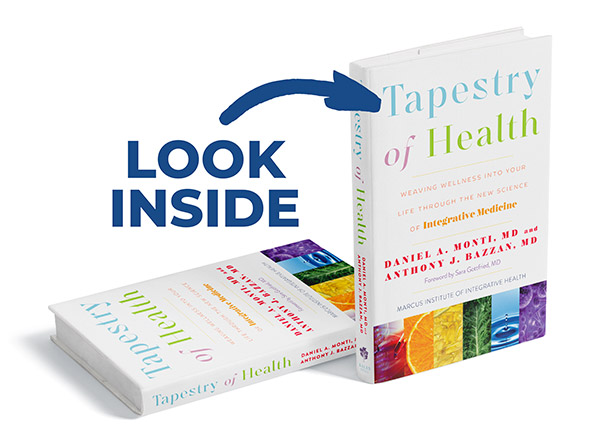 What people are saying about Tapestry of Health



Your Path to Vibrant Wellness
In the Tapestry of Health webinar series, Dr. Sara Gottfried leads over 5 hours of eye-opening conversations with co-authors Daniel A. Monti, MD and Anthony Bazzan, MD. Watch as the experts discuss innovative strategies to achieve optimal weight, gut health, hormone balance, and much more!
Featuring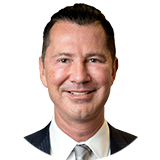 Daniel Monti, MD, MBA
The Ellen and Ron Caplan Professor and Founding Chair of the Department of Integrative Medicine
and Nutritional Sciences, Sidney Kimmel Medical College
Founder and CEO, Marcus Institute of Integrative Health, Jefferson Health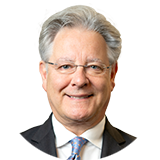 Anthony Bazzan, MD, FACN, ABIHM
Clinical Assistant Professor of Integrative Medicine and Nutritional Sciences Sidney Kimmel Medical College
Medical Director, Marcus Institute of Integrative Health, Jefferson Health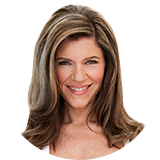 Sara Gottfried, MD, OB-GYN
Three-Time New York Times Best Selling Author
Watch the Webinar Video »
About the Marcus Institute of Integrative Health
Transforming Healthcare
See how Dr. Monti is bringing integrative medicine to a preeminent medical school
Experience evidence-based, comprehensive care with the region's leading integrative health experts
Learn More about The Marcus Institute »